Read or Leave Reviews for S&J Painting and Remodeling.
We are including links to review us on Google, or to create a review to be displayed on this website.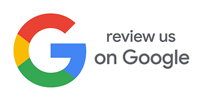 S&J Painting and Remodeling
Average rating:
17 reviews
May 5, 2020
Interior Painting
City & State:
Elkridge, MD
The owners were extremely professional, knowledgeable and responsive! The crew assigned to my project (Main level Interior painting, 2 colors) were great as well. The were on time, professional courteous & did a GREAT job! I highly recommend S&J Painting.
Apr 4, 2020
Wonderful Work
City & State:
Annapolis, MD
Professional, efficient and clean. The painter was so good he didn't tape anything and was able to complete the job with no prep work. I didn't find any paint on the floor, on any of the boxes. Would highly recommend,.
Mar 26, 2020
Excellent Work
Timely arrival. Responsive and careful work team. Great, professional work. We will certainly use them again.
Dec 12, 2019
Great overall experience!
City & State:
Glenwood, MD
Clearly defined responsibility for purchases and work in the contract. Good communication. Arrived as promised. Excellent work quality (removal, new drywall installation and painting). Finished as expected. Cost was per the contract.
Dec 2, 2019
Shower remodel
City & State:
Glenwood, Md
Elias did a great job. He and his coworker were punctual, professional, and completed the job in fewer days than originally expected. We have another bathroom that will need to be remodeled and will certainly call S&J again.
Before the job began, Elias met with me and was very thorough with the list of things I'd need to choose ahead of time, how much, and sizes (tile, grout, door, shower head, etc). He also gave me helpful advice on tile selection. They did a nice job of only using what they needed so I could return any leftovers.
Nov 18, 2019
2 Spectacular Bathroom Reno's
We bought a townhouse in July. Contacted several contractors for a quote and knew estimates we were getting were ridiculous. Contacted S&J in August who provided a reasonable quote to renovate our two small bathrooms. Elias and Primo took on the job in November, completing one bathroom a week! The attention to detail and quality is obvious. The advice these guys gave us as they were doing the work and consulting with us was helpful. They even went to Home Depot with us to guide us in picking out shower/tub fixtures as well as exchanging a bathoom vanity damaged in shipping to us. With all this, care for the traipsing in and out of the house on tarps, opening and shutting the door each time...treated our home with respect all the way through. If there were 10 stars, we'd give that. Get your quotes sooner rather than later though. S&J are so good and in such demand, there's a backlog of work. It's worth the wait. 😉
Sep 18, 2019
Definitely recommend
City & State:
Baltimore, MD
We had a hard time finding someone to help us with a ceiling repair. We really appreciate that S&J was willing! They were efficient, tidy and professional. Our ceiling looks great!
Jul 21, 2019
Great work
They remodeled the hall bath. The tile work was spectacular. It took longer than we expected, but I selected a difficult tile pattern to install. When we had a leak after the work had been done, they came promptly and fixed the problem. I will be using them again.
Jul 20, 2019
Bathroom Remodel
City & State:
Ellicott City, MD
The guys did a great job and were focused on my satisfaction. They were professional and very kind.
I will use them again for my next project.
Jul 2, 2019
Extremely well done painting
City & State:
Baltimore, MD
S&J did a fantastic job painting a nursery and repairing drywall in our row home. Highly recommend and will be using again in the future!