Read or Leave Reviews for S&J Painting and Remodeling.
We are including links to review us on Google, or to create a review to be displayed on this website.
We are an A rated contractor on Angies List and have included a few of the reviews on this site but our clients have left over 700 reviews on Angies list over the years.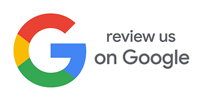 S&J Painting and Remodeling
Average rating:
64 reviews
Aug 4, 2023
Great work at reasonable price
City & State:
Annapolis MD
S&J Painting came promptly to give me an estimate. They were the lowest price of 4 estimates. The painters came on time, were pleasant and professional and did the work in the 2-1/2 days that they had estimated. Overall, extremely pleased and would hire again.
Jul 17, 2023
Interior Painting
S&J did a really great job painting our entire house. They fixed all of the holes and issues in the drywall before applying the paint and it looks like a brand new house again. Painters were very nice and professional. When any issue came up during the job, Jerry and crew would go out of their way to make sure it was resolved.
May 19, 2023
Amazing work!
S&J did a wonderful job on my porches and patio!
Thanks so much to Alex who did the work and to Jerry and Stacey for once again doing a great job for me. I highly recommend them for all your painting needs inside and out!
Jan 23, 2023
Excellent Work
S&J did an excellent job. We had cabinets painted and I was skeptical that anyone walking into the house would say "oh, you painted your cabinets." That is not the case, they look like brand new cabinets. S&J's work is meticulous! They are also reliable, they arrive and time, are professional and clean up after themselves. They are by far the best painting company we have ever used!
Nov 7, 2022
Ceiling Repair
City & State:
Silver Spring
I cannot thank Jerry, Stacey and team enough. They were courteous, understanding, professional,and hard workers. Most of all Jerry knew how anxious I was and squeezed my job in. Beautiful work! I would definitely recommend them to my friends without hesitation.
Brian McDonnell & Cathy Waldrep
Oct 10, 2022
Job Well Dine
City & State:
Arbutus, Md
S&J crew did a perfect job on our interior house painting project. Work started as scheduled and was done with meticulous care and attention to detail. Clean up effort was superb as well. The painters were gracious enough to help re-hang heavy wall objects, and change out hard to reach light bulbs in upper area of stairwell. As a retired construction supervisor; take my word, these folks will not disappoint.
Aug 19, 2022
Our HOA asked us to repaint our shutters and front door. S&J Painting cleaned both the door and shutters before applying paint. They picked up our choice of paint (although we paid for it) and that was a big help since they knew what paint was best for the job. Two men came out and were professional, polite and helpful. In addition, the office staff kept us informed as to when the painters would be out - we had to work around rain, etc. The painters cleaned up nicely and we were very pleased with the completed work. I would definitely recommend S& J Painting.
Aug 8, 2022
Excellent Job
City & State:
Ellicott City, Maryland
We contracted with S&J Painting & Remodeling and could not be happier. The painter was prompt, courteous, professional, and did a fantastic job. He was careful to lay out drop cloths and cleaned everything up at the end of the day. The entire job took 3 1/2 days and the results are amazing. We highly recommend S&J Painting & Remodeling!
Aug 3, 2022
Remodel of Main Bathroom
City & State:
Nottingham, Maryland
What a great job S&J did to our little bathroom. Jerry came out and went over the job and told us what we needed to order and do. We had problems with the tile supplier but S&J work with us until the tile came in 6 months later. Stacey stayed in contact with us and answered all questions promptly. Elios and his son came and did the work with great care and left the job site at night completely cleaned up. Elios was one of the nicest people you want to meet and come in your home to work. S&J is highly recommended by us, and we will use them in the future.
Jul 16, 2022
Excellent work!
Excellent professional work, done in time, cleaned up quickly. I've used them twice. A drywall repair for a new egress window, and a small bathroom floor replacement. Both jobs done in a day, beautifully.
Jun 22, 2022
Bathroom remodel
City & State:
Reisterstown MD
Thank you so much S&J. Ellis and Joel did an outstanding job and were true professionals in their craft. My bathroom looks like it could be in a magazine now, I love the way it turned out. I have had many contractors that have done work at my home, yours is the best.
Again, thank you
Robin Krieger
Rita and Brian Fitzgerald
May 13, 2022
Extremely Satisfied
City & State:
Columbia MD
We just had a full kitchen remodel and our floors changed and the walls repainted in the whole house. We are very satisfied with the results.
Elias has always been on time in the morning and often late to leave. He is a true professional who takes pride in his job and is very attentive to the needs of the customer. Would rehire again.
Apr 14, 2022
Great job!
City & State:
Baltimore, MD
Very well done. All personnel and staff were extremely efficient, responsive, and professional. We will be utilizing S&J again for future needs.
Feb 16, 2022
Excellent!!!!!!!!!!!!!!
City & State:
Gambrills, MD
S & J Painting and Remodeling did a super job in painting a number of rooms and a basement stairway (that needed a fair amount of drywall repair). This is the third time we have used S & J and they have done always done an excellent job. Their employees have always been pleasant, respectful and highly skilled. They are quick, efficient and clean. S & J's pricing is also very fair. We can recommend S & J Painting and Remodeling without reservation.
Feb 12, 2022
Wonderful Bathroom Remodel Experience
City & State:
Columbia, MD
I was very pleased with my experience with S&J. The pair of installers tried hard to ask for and accommodate my wife's and my desires, were very competent, and sometimes went above and beyond. There was an obvious effort to do quality work with quality materials; they cared about doing the job well. When they ran into structural problems, they were able to remedy them for a reasonable charge, instead of "faking it" and causing future problems. The office manager/owners/estimator were responsive, helpful, and pleasant. Throughout the process, I feel that I was treated more than fairly. It was clear to me that customer satisfaction is a high priority at S&J. They do not have a storefront and do not sell merchandise; this enabled me to be able to avoid paying for overhead, and to shop for discounted prices (in fact, S&J allowed us to use some of their contractor prices). It also enabled me to have a very large choice of merchandise options. This may not be everyone's preference, but it was just what I wanted. For me, when dealing with a large project, the future memories of the experience will be linked to the work that was done, and I expect that my wife and I will be able to look back very positively on both the work and the experience.
Nov 26, 2021
Wonderful Work and Overall Experience
We could not have a chosen a better company than S&J Painting and Remodeling to work with on our interior paint job. Everyone in the company was professional and timely, and the painting itself turned out beautifully. We definitely plan to work with S&J on our future painting and remodeling projects.
Oct 26, 2021
Excellent! Excellent! Excellent!
City & State:
Ellicott City, MD
We can't thank S&J Painting and Remodeling enough for the beautiful job done on our three bathroom remodels! From start to finish, every single person we dealt with was extremely personal and professional at the same time. With his amazing workmanship and attention to detail, Elias is truly a tribute to his profession and a pleasure to work with. We have hired many contractors over the years, but S&J was the best experience by far, going well beyond our highest expectations. We would never consider anyone else for future jobs. I would give them TEN stars in a five-star rating!
Sep 6, 2021
Wonderful job
We recently had our second floor bedrooms and loft painted by S&J. Their work was excellent. They were fast, efficient, very tidy, and the price was very reasonable. I would not hesitate to use them again and would recommend them highly.
Sep 1, 2021
Great Work
I always appreciate the work that S&J does for me, your employees are always nice, respectful, clean up after themselves, etc. The wallpaper that Marvin removed had been on these walls at least 30 years, the room looks so much better, cleaner now!!
Aug 14, 2021
Great job
City & State:
Baltimore, MD
The S&J team did a great job with our interior painting project. They came in with a competitive bid, were easy to communicate with, worked efficiently, and did a great job. Would hire them again.
Jun 27, 2021
S&J Painting and Remolding
City & State:
Baltimore MD
Oscar did a wonderful job!

Pleasant and very professional

Love my new ceiling ❤️
Jun 3, 2021
Great Work
I could not be any happier with the job done by S&J. The crew Jerry sent me Victor and his son was beyond pleasent and professional. They remodeled 2 bathrooms and pained my LR and Kitchen area. I will recommend this incredible company to anyone.
Apr 14, 2021
Bathroom Remodel, So Happy!
City & State:
Halethorpe, MD
I can't say enough about S&J from start to finish! The owner Jerry came out and did the original estimate and was very pleasant and informative. I then had some questions a few weeks later and wanted to change a few things, so his partner Steve came back out and talked things over with me and he was also super helpful and pleasant to work with! They are both honest stand up guys! Stacey who handles the scheduling kept me informed through the whole process, and she was also great to work with! I never once felt like I was left in the dark on any aspect with this project.



Alias did the actual work and he was AWESOME! Super nice and easy to work with! He was so patient and explained everything to me with each step along the way. He took his time and you could tell he takes pride in his work and wants to make sure the customer is happy with the job! I really can't thank Alias enough for all his effort on my project! I am so happy with how everything turned out!



Thank you Alias and S&J !!!!
Mar 27, 2021
Great work
We had an excellent experience from start to finish. We needed lots of drywall fixes and painting to be done, as well as needing a couple of fireplace mantles to be installed. Stacey was very quick to respond to any emails. Most importantly, everything turned out great! We will definitely hire again!
Mar 25, 2021
Master Bath Remodel
City & State:
Ellicott City
S&J brought my dream bath to life with zero debt! With their "customer to supply" approach I was able to spread the cost of the total project out over the course of a few of months by purchasing the high end products I wanted up front. Most contractors hit you with a huge expense all at once and often quote you at the low or limited selection end of products causing you to go over estimate. With S&J's way of doing business you're not pigeon holed on products or additional charges.

They were also great to work with. I felt them from estimate to completion to have worked with a commitment to customer satisfaction with fair pricing, good communication, wonderful employees, and a company oriented to customer service. I would recommend them and use them again.
Jan 29, 2021
Excellent job from start to finish
Excellent job from start to finish. Recently had my basement finished and plumbing installed for a bathroom by another company. While I was happy with the job done by the other company for the basement, the price to do the bathroom was entirely too much.

After interviewing several companies I found S and J to be thorough in their estimate of the work that needed to be done, time, and pricing.

Steve did a wonderful job with the estimate of the work that needed to be done and was accessible when I had questions.

Elias and another worker did the install. Elias made sure that I was happy with the placement of a few items and offered ideas to help me along the way. They showed up on time and cleaned up after each visit. They also practiced Covid-19 saftey.

I am extremely happy with the job done. The bathroom completes my home gym. I really enjoy my shower after a hard workout.
Jan 24, 2021
Full house repainting, some water damage.
Excellent professional service and great results. Prompt team, very accommodating and knowledgeable. S and J were lovely to deal with and costs were reasonable. Going to have them paint the shutters and front door in the spring.
Jan 21, 2021
Drywall install, patch and paint
City & State:
Cooksville, MD
As others have said, the owners were professional and responsive. The crew was on-time and did a FANTASTIC job! We had a basement flood and they needed to install new drywall in the basement, prep for painting and then paint. They also did some drywall repair in our garage. They were extremely careful to cover our belongings and I have no idea how we didn't have drywall dust everywhere, but they left the worksite clean with no paint on my furniture! I would highly recommend S&J Painting - they are honest, reliable and do a great job...an unusual combination that can be hard to come by!
Jan 20, 2021
Drywall repair and painting
Fantastic experience. I would highly recommend them. The owners were professional and courteous. The crew they assigned was on-time and was also very professional. They did a phenomenal job and I would not hesitate to hire them again.
Dec 21, 2020
Interior Painting
City & State:
Ellicott City
Looks Great! The paint is flawless, and they worked hard to have it done quickly. No surprises on price at the finish. Would recommend!
Nov 24, 2020
Textured ceiling and drywall
We had two projects that had to get completed - smooth out our horrible textured ceilings and replace part of the ceiling and drywall that had been damaged in our basement. The owners have been great, the crew was very professional and the ceilings and basement look brand new!
Nov 22, 2020
Drywall/Painting
City & State:
Randallstown, MD
Excellent service and very responsive. The job looks professional and meticulous. I am very pleased and will use the company again!
Oct 25, 2020
100% Satisfied
I am very happy with the completed project. I needed the walls of almost my entire home, save for two bedrooms, painted, including one hallway with very high ceilings. S&J completed an in-person consultation to get a good idea of the time and cost for the project. Their estimate was also lower than that of another company. Primo's work and dedication were absolutely amazing. I greatly appreciate his and the team's time and efficiency. I would happily work with the company again.
Oct 10, 2020
Remodeling
City & State:
Severna Park, MD
S&J did an excellent job! They were reliable, prompt and competitively priced. Jerry gave me a realistic timeline and didn't over promise and under perform. They were also receptive to changes I wanted to make as the project went on. There weren't any surprise charges and I was kept apprised of the work being done. I would recommend S&J to family and friends. They do great work at a great price.
Oct 3, 2020
Drywall/ light remodeling
Crew was right on time and finished early! Did a great job drywalling around bay windows and cutting part of a wall to match an existing arch.
Sep 11, 2020
Dry Wall Repair and Painting
City & State:
Baltimore, MD
Excellent experience! Great quality of work. Reasonable prices. Very happy over all. Definitely recommend and will use them again in the future!
Jun 24, 2020
Amazing job yet again!
City & State:
Clarksville, MD
We have used S&J for several painting jobs at our home and they impress us more every time. Their entire team is professional and courteous. The painters are meticulous and thorough and really go above and beyond to make the finished product perfect. Very satisfied customer and will continue to use S&J services for all painting projects!
May 5, 2020
Interior Painting
City & State:
Elkridge, MD
The owners were extremely professional, knowledgeable and responsive! The crew assigned to my project (Main level Interior painting, 2 colors) were great as well. The were on time, professional courteous & did a GREAT job! I highly recommend S&J Painting.
Apr 4, 2020
Wonderful Work
City & State:
Annapolis, MD
Professional, efficient and clean. The painter was so good he didn't tape anything and was able to complete the job with no prep work. I didn't find any paint on the floor, on any of the boxes. Would highly recommend,.
Mar 26, 2020
Excellent Work
Timely arrival. Responsive and careful work team. Great, professional work. We will certainly use them again.
Dec 12, 2019
Great overall experience!
City & State:
Glenwood, MD
Clearly defined responsibility for purchases and work in the contract. Good communication. Arrived as promised. Excellent work quality (removal, new drywall installation and painting). Finished as expected. Cost was per the contract.
Dec 2, 2019
Shower remodel
City & State:
Glenwood, Md
Elias did a great job. He and his coworker were punctual, professional, and completed the job in fewer days than originally expected. We have another bathroom that will need to be remodeled and will certainly call S&J again.
Before the job began, Elias met with me and was very thorough with the list of things I'd need to choose ahead of time, how much, and sizes (tile, grout, door, shower head, etc). He also gave me helpful advice on tile selection. They did a nice job of only using what they needed so I could return any leftovers.
Nov 18, 2019
2 Spectacular Bathroom Reno's
We bought a townhouse in July. Contacted several contractors for a quote and knew estimates we were getting were ridiculous. Contacted S&J in August who provided a reasonable quote to renovate our two small bathrooms. Elias and Primo took on the job in November, completing one bathroom a week! The attention to detail and quality is obvious. The advice these guys gave us as they were doing the work and consulting with us was helpful. They even went to Home Depot with us to guide us in picking out shower/tub fixtures as well as exchanging a bathoom vanity damaged in shipping to us. With all this, care for the traipsing in and out of the house on tarps, opening and shutting the door each time...treated our home with respect all the way through. If there were 10 stars, we'd give that. Get your quotes sooner rather than later though. S&J are so good and in such demand, there's a backlog of work. It's worth the wait. 😉
Sep 18, 2019
Definitely recommend
City & State:
Baltimore, MD
We had a hard time finding someone to help us with a ceiling repair. We really appreciate that S&J was willing! They were efficient, tidy and professional. Our ceiling looks great!
Jul 21, 2019
Great work
They remodeled the hall bath. The tile work was spectacular. It took longer than we expected, but I selected a difficult tile pattern to install. When we had a leak after the work had been done, they came promptly and fixed the problem. I will be using them again.
Jul 20, 2019
Bathroom Remodel
City & State:
Ellicott City, MD
The guys did a great job and were focused on my satisfaction. They were professional and very kind.
I will use them again for my next project.
Jul 2, 2019
Extremely well done painting
City & State:
Baltimore, MD
S&J did a fantastic job painting a nursery and repairing drywall in our row home. Highly recommend and will be using again in the future!
Jun 17, 2019
Happy Customer
City & State:
Pasadena, MD
Demo of my master bath went smoothly and in 7 days I had a beautiful new bathroom. I will definitely use S&J again, next project is kitchen. The employees are knowledgeable and very professional. The project manager met with me before the demo to go over everything that was going to be done. I am an extremely happy customer and will use this company again.
May 1, 2019
A great local contractor!
Everything went smoothly. Jerry came out as soon as I called and gave me an estimate within just a few minutes. The next day I had the contract. The workers were skilled, professional, and friendly. The work was done on time and looked great. This was my third project with S&J.
Apr 23, 2019
Excellent
City & State:
Ellicott City, MD
Excellent job on redoing our office bathroom. Thank you!
Mar 19, 2019
Excellent
City & State:
Batimore, MD
Everything was seamless from the quote, scheduling, and the work.
We had out living room, kitchen, and family room painted. The job began with the workers arriving a bit early and that immediately made me feel good. The painters treated our home as if it was theirs - first explaining the plan for the day, then doing the work, and always cleaning up before they left. There were no drips or spots anywhere. Besides being excellent at their craft they were courteous. I would definitely recommend S&J. Painting and Remodeling
Mar 13, 2019
Awesome!!
City & State:
Glenelg, Maryland
We had almost the entire upstairs painted and it looks great!! We are always so happy with the work S&J does. This is our third time using them and we will for sure use them again.
Dec 7, 2018
Dry wall repair and replace. Work was done promptly, efficiently and professionally. Julio was careful, tidy and very competent.Quite satisfied and would definitely use S & J again.
Google Review by Cheryl Peluso
Oct 28, 2018
We would absolutely use S&J again!
Everything went very smoothly. The person who completed the work for us was professional, efficient and very respectful. He made sure to cover doorways while he sanded and cleaned up very well after he was finished. He did an excellent job! We would absolutely use S&J again!
Sep 23, 2018
Work done is impeccable
This was our first experience with S & J Painting and Remodeling but definitely not our last! Jerry Dix sent Victor to repair some drywall that was cut away due to plumbing issues. Victor did a remarkable job in repairing the drywall and painting it. It is impossible to tell where the holes were. We are very impressed with S & J from initial estimate to finish work. The price they quoted was very competitive and the work done is impeccable. I would not hesitate to recommend S & J Painting and Remodeling.
Google Review by Marguerite
Jul 10, 2018
Their craftmanship is remarkable
This was my 3rd encounter with S&J Painting & Remodeling. They were prompt, courteous and very innovative in their ideas. Their craftmanship is remarkable. Another project is in the works in the near future so will again have S&J do the job as I can rely on their integrity in their work.
May 4, 2018
Will recommend to others.
Great! Joaquin worked fast and did an excellent job. I needed a quick turn around on smithing out a textured ceiling. Went above and beyond what I was expecting. Will recommend to others.
Apr 23, 2018
The walls look brand new
Fixed drywall holes from plumbing work. The walls look brand new. This will now be my go to remodeling company.
Jun 23, 2017
Our master bathroom turned out great!
Our master bathroom turned out great! I enjoyed choosing my own materials and playing designer. Elias is very skilled, super nice and such a hard worker. We will definitely use S&J again!
Feb 19, 2013
They did a great job
Jerry's 2-man crew came and painted my kitchen and den in a single day with 2 coats of paint. They did a high quality job. Jerry is great to work with. I highly recommend them.
Oct 5, 2012
Excellent - all 3 times
We found S&J on Angieslist and used them a couple of times in 2010 and 2011 - mainly interior painting but also had them repair and paint substantial drywall damage in finished basement due to a leaking refrigerator water tube. We have since moved and have had them paint one large 2-story room, and now plan to have them paint our entire 1st floor and 2nd floor hall. Overall, they are excellent. Jerry is a good guy to work with - they show up when they say they will and they finish on time. It is the quality of the work, however, that keeps us as return customers. My wife is the most picky person I have ever met in identifying flaws in workmanship (which is why I don't do much myself anymore 😉 but Jerry and his crew gets it done and my wife is so happy. They are priced right and the work is superb.
Aug 10, 2011
I love my painted house!!
The owner Jerry came to give an estimate and had a team start painting our entire house, ceilings included (no trim). they painted about 2000 sq. ft. of space in about 5 days. They guys who came to paint did an awesome job. They removed curtain rods, banisters, light switches, etc and moved furniture before & after painting. They left my house neat every evening and were very polite. The estimate was spot on to the cost of the finished product. The colors I picked had to be mixed special and they came out great. I love my painted house!!
Feb 23, 2010
Excellent!
I was extremely pleased with these painters. I had 8 room painted which included a 2 story foyer. They were efficient and cleaned up their supplies neatly every day. I changed some paint colors and added work(closets) at the last minute. They worked VERY well with all my changes. I plan to use them for my upstair painting in the spring.
Aug 16, 2009
Excellent job!
Some interior townhouse painting incl. stairwell, ceilings, etc.